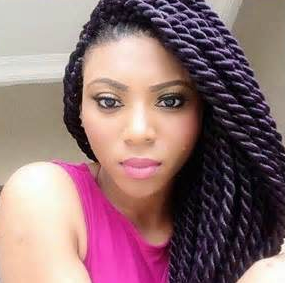 Tamica Goree
PHOENIX, ARIZONA, UNITED STATES, November 16, 2017 /EINPresswire.com/ — We all know someone who was abused at some point in their lives, but the truth is that most of us don't notice until it's too late, and when we do notice, we have no idea how to help the abused.
Tamica Goree, a Phoenix residence, has been involved in actions meant to help the victims of abuse in the past three years. While she worked as a volunteer, she noticed that no matter the type of abuse, the signs remain the same.
Now she is helping victims of abuse and educate others on how to spot red flags that might give away that a loved one is being abused.
"There are many instances where family or friends could have stepped in and helped stop the violence if they had noticed the warning signs. It's not their fault because sometimes the victim and the abuser hide what is really going on."
Tamica Goree also speaks about the relationship between the abuser and the abused. At some point, it is very hard to simply take someone out of an abusive relationship, because abusers make sure victims believe they deserve the abuse, and they destroy their self-esteem through lies and manipulation.
This is why it's important for family and friends to realize they don't have to push someone from an abusive relationship. They have to help their loved ones realize on their own that they're being manipulated and that they do have a choice.
"In any situation or discussion, I stress these words: 'No matter what you decide to do. I will support you, and I will be here for you whenever you need me."
Tamica Goree also speaks about how domestic violence occurs. Despite what most people believe, violence is found everywhere, and one in four women will experience at least one incident of violence in their lives, and over 74% of people in the United States witness domestic violence.
The volunteer also speaks about how important it is to help victims of abuse realize that they aren't alone. She also recommends that they put together an escape plan, especially if there are children involved. There is always hope.
"The important thing to know is that you're not alone.There are plenty of professionals in the Phoenix area that can help you. It's their job to give advice and provide the necessary resources to help you approach the loved one, but also help them when they want the help."
Tamica also adds that the bond between the abuser and the abused is usually so strong that it takes anywhere between seven and twelve attempts to get out from an abusive home. An inability to pack and leave everything behind the first time is extremely normal
Women shouldn't feel weak or discouraged when they try to convince themselves to leave, yet they often have second thoughts. In many cases, an abuser is a person who once respected their victim. As a result, they plant seeds of doubt in their perception of abuse as well.
"Leaving can be the most dangerous time in an abusive relationship.Leaving takes thoughtful planning, requires established long-term support, and needs to be done safely."
Tamica also speaks about the expectations that family and friends have regarding leaving their abusive past behind and how hard it is when there are children involved too.
On top of this, when family and friends get a little too involved and pushy, they actually end up disempowering the people they should empower by taking responsibility for a battle that isn't theirs.
Tamica Goree has helped many identify the signs of abuse and help their loved one going through domestic violence, and there are many other volunteers like her in the Phoenix area who are ready to lend a hand to someone in need.
Eric Ash
Web Presence, LLC
941-266-8620
email us here

Source: EIN Presswire